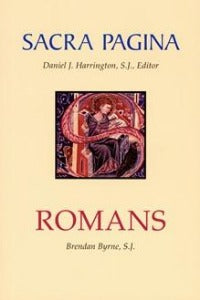 Sacra Pagina - Romans
R 67800

R 678.00
15% VAT included.
Shipping
calculated at checkout.
---
---
AUTHOR: Brendan Byrne, S.J.
This commentary adopts a literary-rhetorical approach, viewing the letter as an instrument of persuasion designed to transform readers through a celebratory presentation of the Gospel. Reflecting upon the fate of Jews and Gentiles, Paul wins his audience to a vision of a God who always acts inclusively. The God, who, in the person of Israel's Messiah (Jesus), has acted faithfully to include the Gentile peoples within the community of salvation, will not fail to see to the eventual inclusion of Israel as well. In the victory of grace displayed already in the risen humanity of Jesus, the original design of the Creator for human communities and for the world begins to come true.
The goal of The Sacra Pagina series is to provide sound, critical analysis without any loss of sensitivity to religious meaning.
Brenden Byrne, S.J.,D.Phil.,is professor of New Testament at Jesuit Theological College, within the United Faculty of Theology, Parville, Melbourne, Australia.
1996/2007

pb
506pp
---
We Also Recommend