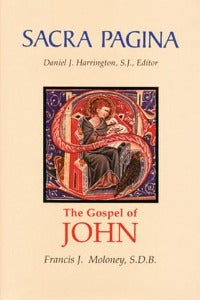 Sacra Pagina - The Gospel of John
R 76500

R 765.00
15% VAT included.
Shipping
calculated at checkout.
---
---
AUTHOR Francis J Moloney, SDB
No other book of the New Testament has attracted as much attention from commentators as the Fourth Gospel. It has stirred minds, hearts, and imaginations from Christianity's earliest days. In The Gospel of John, Francis Moloney unfolds the identifiable "point of view" of this unique Gospel narrative and offers readers, heirs to its rich and widely varied interpretative traditions, relevance for their lives today.
The Gospel of John's significance for Christianity has been obvious from the time of Irenaeus. It was also fundamental in the emergence of Christian theology, especially in the trinitarian and christological debates that produced the great ecumenical Councils, from Nicaea to Chalcedon.
What sets this commentary on the Fourth Gospel apart from others is Moloney's particular attention to the narrative design of the Gospel story. He traces the impact the Johannine form of the Jesus story has made on readers and explicates the way in which the author has told the story of Jesus. Through this he demonstrates how the Gospel story articulates a coherent theology, christology, and ecclesiology.
1998
Pb
608pp
---
We Also Recommend