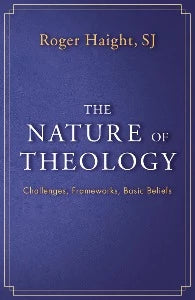 The Nature of Theology
R 42900

R 429.00
15% VAT included.
Shipping
calculated at checkout.
---
---
The Nature of Theology - Challenges, Frameworks, Basic Beliefs
 Author Roger Haight, SJ
In this work Roger Haight explores the discipline of theology in light of our current situation and its changing context during recent decades. Those changes include the dialogue with science; the development of liberation theologies; and public acceptance of religious pluralism.
These changes, in turn, have proposed new questions, such as: How can theology maintain a real authority in its exchange with scientific culture and critically informed political culture? If religious pluralism means one faith tradition can learn from others, how does theology justify the particular claims of its tradition? If theology arises out of a faith community, how does it retain its autonomy as an academic discipline relative to the more object disciplines of social science and religious studies?
Pb
170pp
---
We Also Recommend