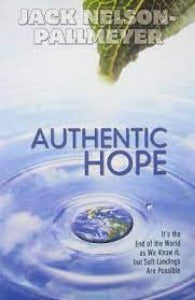 Authentic Hope
R 8000

R 80.00

Save R 146
15% VAT included.
Shipping
calculated at checkout.
---
---
It's the End of the World as We Know It, but Soft Landings are Possible

Author: Jack Nelson-Pallmeyer

"A luxury hotel surrounded by squalor and protected by armed guards is an accurate metaphor for our world" writes Jack Nelson-Pallmeyer. How to escape from our luxury prisons - how to vanquish our greed, our fears and our inflated  and often false "needs'' - is the subject of this telling and eye-opening primer that challenges us to become aware of the squalor, to act to alleviate it, and never to lose hope in a more humane future.
"The opposite of authentic hope isn't despair. It is inauthentic hope. Inauthentic hope is optimism disconnected from reality. . . . ."
2012
Pb
223pp
---
We Also Recommend