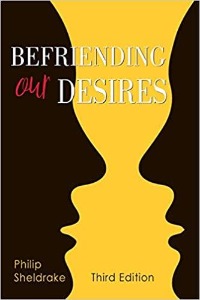 Befriending our Desires - Third Edition
R 22900

R 229.00
15% VAT included.
Shipping
calculated at checkout.
---
---
AUTHOR Philip Sheldrake
Humanity is blessed with a deep longing that is infinite in extent and can ultimately be satisfied only in God.

This thoroughly revised edition portrays the intimate connection between desire and the spiritual journey. Drawing on Hebrew and Christian Scriptures, Christian spiritual classics (with some reference to Buddhist spirituality), poetry and other literature, plus personal and pastoral experience, Sheldrake explores the role of desire in relation to God, prayer, sexuality, making choices, and responding to change.
"The ache of the heart is the lure of God. Few writers explicate so clearly that intricate, yet intimate, interconnection. Philip Sheldrake does. He is truly a doctor of the soul, and this book is proof. Highly recommended for anyone who is searching for a more coherent grasp of their spiritual life."
-Ronald Rolheiser, OMI

2016
Paperback
124 pages

---
We Also Recommend