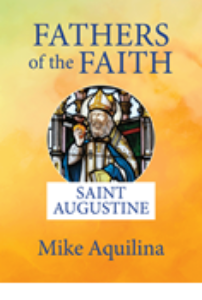 Fathers in Faith - St Augustine
R 33100

R 331.00
15% VAT included.
Shipping
calculated at checkout.
---
---
AUTHOR Mike Aquilina
In this volume you will be introduced to St Augustine of Hippo. Who was he? What did he teach? Where and when did he live? Why is he an important figure in the history of the church?
Mike Aquilina gives an overview of Augustine's life as a North African in the fourth and fifth century, and his conversion, well known from his autobiography "Confessions"
Augustine is one of the four original Western Doctors of the Church, and is condidered an authority on almost everything, because he wrote about practically everything.
2021
Paperback

150pp
---
We Also Recommend