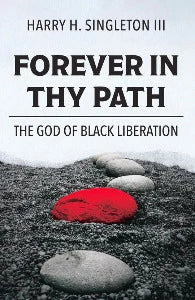 Forever in Thy Path- The God of Black Liberation
R 41100

R 411.00
15% VAT included.
Shipping
calculated at checkout.
---
---
Author Harry H. Singleton 111
Forever in Thy Path makes the case that the God of biblical revelation is today's God of black liberation, and that black liberation will realize itself given that the eternal power of God's liberating presence will ultimately defeat the historical power of white supremacy.  
In this book the author employs "path" as a metaphor to denote the trek of black people on its liberating journey from the holds of ships to today. It affirms black strivings for freedom as consistent with divine will despite those strivings' branding as iconoclastic and ungodly by the white Christian establishment.
Harry H. Singleton is one of the most passionate and informed voices on race and religion in America. He has made numerous television, radio, and podcast appearances to share his expertise on issues of conscience of our time and is the recipient of many humanitarian awards. Singleton resides in Columbia, South Carolina, and teaches in the African American Studies Program at the University of South Carolina. He is author of Black Theology and Ideology (Michael Glazier, 2002), White Religion and Black Humanity (UPA, 2012), and Divine Revelation and Human Liberation 
2022
paperback
194 pages
---
We Also Recommend