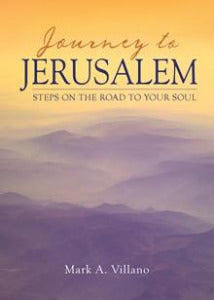 Journey to Jerusalem
R 42500

R 425.00
15% VAT included.
Shipping
calculated at checkout.
---
---
Steps on the Road to Your Soul
Author: Mark A. Villano

Words of Scripture. Symbols of faith. Can they help to interpret human experiences and change hearts? Does the metaphor of life as a journey make sense to you?
Delve into the spiritual insights that have guided human beings for millennia in order to better appreciate the significance and power they hold. Discover more about what it means to be a disciple of Jesus, who meets us where we are and guides us along the diverse spiritual landscapes of life. The invitations of grace are all around us. We're all called to participate in the life-changing mystery of Christ.
Consider this book as a daily "retreat," an invitation to let go of the noise around us and to simply listen.
2020
215 pages 17.5 x 12.5 cm

Paperback
---
We Also Recommend