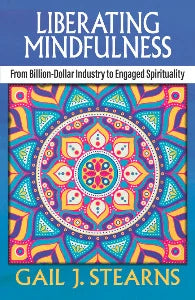 Liberating Mindfulness - From Billion-Dollar Industry to Engaged Spirituality
R 53800

R 538.00
15% VAT included.
Shipping
calculated at checkout.
---
---
Author Gail J. Stearns
"Using feminist critical theory and weaving in her Christian background and other depth practices, Stearns asks hard questions about the mindfulness field: What exactly is its promise of happiness? Can it be divorced from Western consumerist values? Is mindfulness contributing to systems of oppression or freeing us from them? In this thought-provoking book, she invites us to be mindful about mindfulness." -Diana Winston, director of mindfulness education, UCLA Mindful Awareness Research Center, and author of The Little Book of Being 
"At a time when 'spirituality' and 'mindfulness' have become buzzwords that can seem indistinguishable from the 'self-help' and even 'business' sections of bookstores, Stearns calls us to something higher and deeper: a robust model of spiritual life that transforms the self and our relationship with God and community.
2022
Paperback
182 pages
---
We Also Recommend