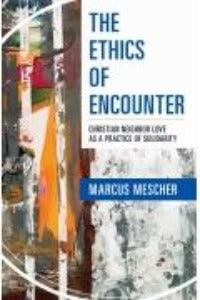 The Ethics of Encounter - Christian neighbor love as a practice of solidarity
R 70200

R 702.00
15% VAT included.
Shipping
calculated at checkout.
---
---
AUTHOR Marcus Mescher
"Faith is an encounter with Jesus, and we must do what Jesus does: encounter others."
—Pope Francis

Presented here is an ethical framework for the "culture of encounter" that Pope Francis calls us to build. The book serves as a creative and constructive proposal for what it would take to build such a culture in an American context marked by rising individualism, racial tensions, class segregation, hyperpartisanship, and online echo chambers.
In particular the work of well-known Jesuit Father Greg Boyle (Tattoos on the Heart) and his work with gangs in Southern California provides a case study for overcoming fear, hatred, and trauma in order to practice Christian neighbor love that seeks solidarity.
Marcus Mescher is assistant professor of Christian ethics at Xavier University in Cincinnati, OH. He has authored multiple articles and book chapters on family life and the common good, liturgy and moral formation, and environmental ethics in publications including the Journal of Catholic Social Thought and Journal of Moral Theology.

2020
Pb
197pb 

---
We Also Recommend