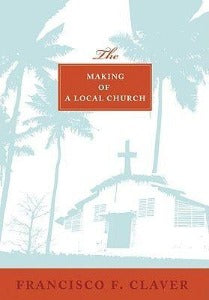 The Making of a Local Church
R 2500

R 25.00

Save R 196
15% VAT included.
Shipping
calculated at checkout.
---
---
AUTHOR: Francisco F Claver
How to develop local churches that can address local problems in an effective and meaningful way.
After Vatican II, in a land overwhelmed by poverty, social injustice, and human rights violations, a prophetic church leader asked the people to turn to the gospel mandate to love their neighbours and care for those in need.
Bishop Claver describes how church leaders put the aggiornamento teachings of Vatican II into practice by forming small Christian communities that focused on reading and understanding scripture and the, guided by the Spirit, implemented those teachings. 
A primer on how to develop a local church, this book presents models of  participative leadership that can inspire Christians everywhere to make their own churches more responsive to local needs.
Bishop Francisco Claver, a Jesuit, is presently vicar of Bontoc-Lagawe in the Philippines.
2008
Pb
195pp
---
We Also Recommend