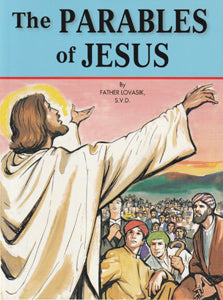 The Parables of Jesus
R 5800

R 58.00
15% VAT included.
Shipping
calculated at checkout.
---
---
St Joseph Picture Book
Author:  Rev Lovasik
The Great Feast, The Sower, The Mustard Seed, The Treasure and the Pearl,
The Good Shepherd, The Good Samaritan, The Rich Man and Lazarus,
The Pharisee and The Publican, The Labourers in the Vineyard, The Judge and the Widow,
The Prodigal Son, The Unmerciful Servant, The Gold Pieces, The Ten Bridesmaids.
1980
Pb
32pp
Colour illustrations
---
We Also Recommend