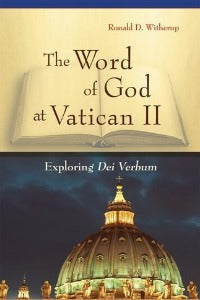 The Word of God at Vatican II - Exploring Dei Verbum
R 11700

R 117.00
15% VAT included.
Shipping
calculated at checkout.
---
---
Vatican II's Dogmatic Constitution on Divine Revelation (Dei Verbum) is universally acclaimed as one of the council's most important documents. Published in 1965 after a long and circuitous route throughout all four years of the council, Dei Verbum sets forth the Catholic Church's official teaching about divine revelation and the complex interrelationship between Scripture and tradition.
Accompanying the text of the book, is a paragraph-by-paragraph commentary and exploration of the impact the constitution has had in the church's life. Readers will be amazed at how influential Dei Verbum continues to be even today.
"This book is a "must"for understanding the refined position of the Catholic Church on sacred Scripture as proclaimed by Vatican II, Authored by a foremost biblical scholar, this book presents keen insights into the history of debates and discussions leading to the final approved text. Fr. Witherup's commentary on each chapter of Dei Verbum offers an outstanding analysis of Divine Revelation, the relationship between Scripture and tradition, the transmission of Revelation, and related questions. With its helpful charts and glossery, this book is a welcomed resource that I cannot praise enough."
Most Rev Donald W Trautman Bishop Emeritus of Erie
Author Ronald D Witherup
Liturgical Press 2014
Paperback
85 pages
23 x 15 cm
---
We Also Recommend